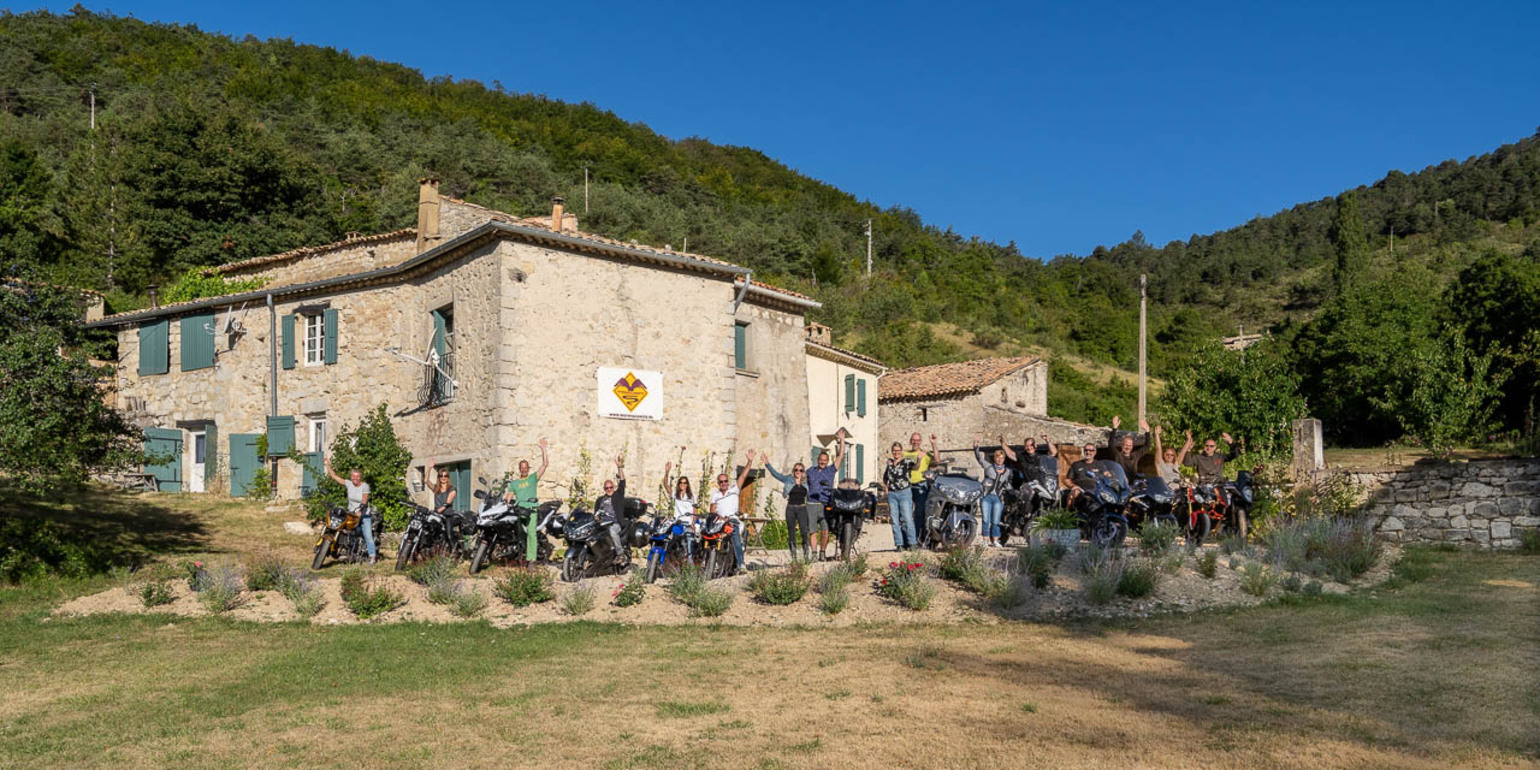 A great place to start for an exceptional Motorcycling Vacation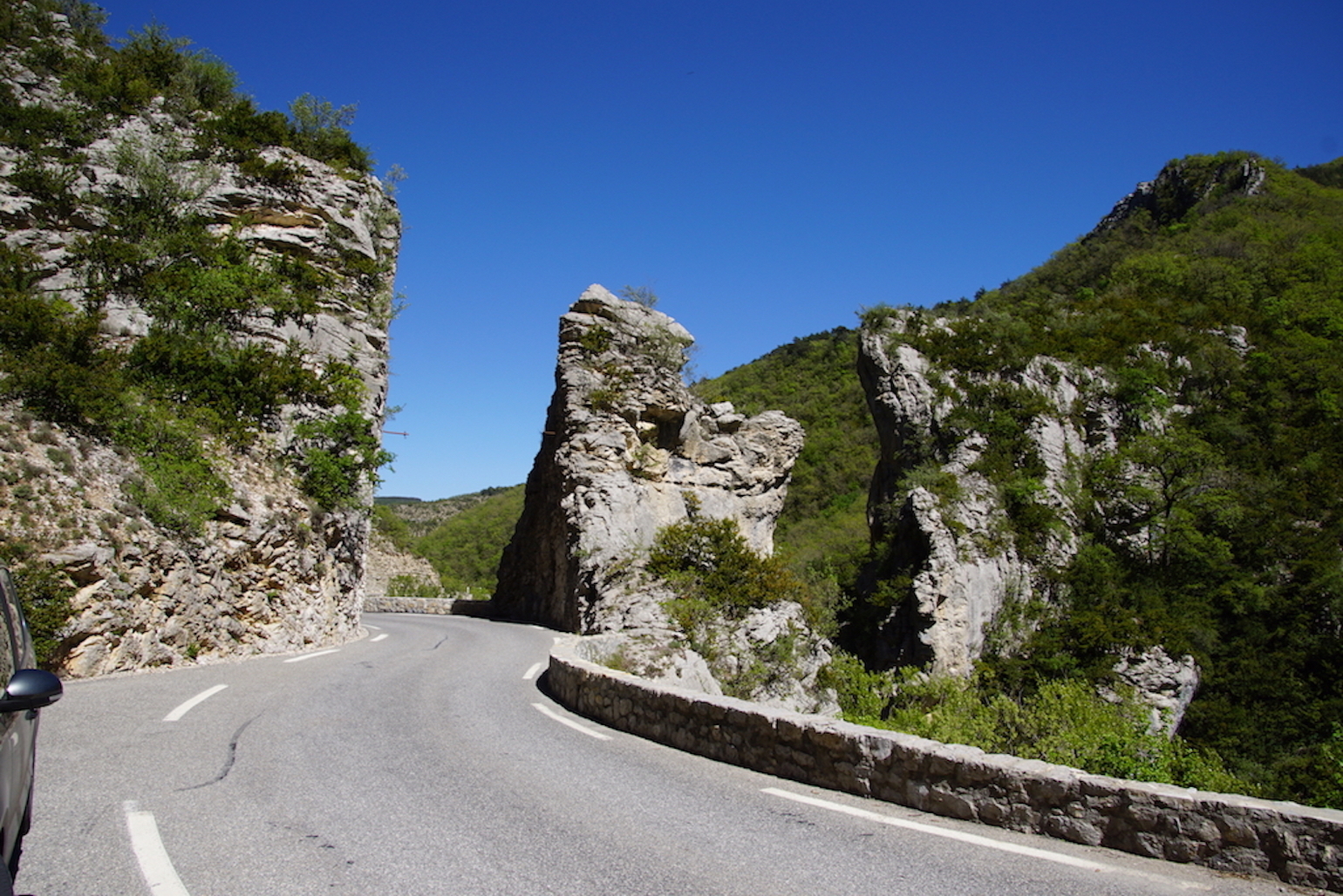 Everything is included…
An extensive breakfast

A self - assembled lunch pack for on road

A 3- or 4-course menu

Coffee, tea, water and soft drinks, Beer and wine

A cozy lounge

Several terraces

A private swimming pond

Comfortable and charming apartments with modern amenities including cleaning service.
The spacious bedrooms are equipped with one
private bathroom, linen and towels.
Dry, secure accommodations for your motorcycle are, of course, included.
Rides just beyond your doorstep
Trips vary between 150 and 380 km.
There is a choice of about 30 tours.
There is a choice of more than 30 thrilling day-trips ranging from 150 km to 380 km. All take you on twisting hairpin turns through gorgeous Alpine scenery where gorges, mountaintops and small villages abound.
Because of our great location, the tours do over the alpine passes and the magnificent hills of the Provence and the gorges of the Provence and the Ardeche.
On our website you will find many Motorcycle tours that you can download directly to your navigation system.
Download your tours onto your GPS device directly from this site.
who are dedicated to your hospitality
We invite you to read more.
We speak Dutch, German, English and
we are even learning French.
Come, join us and let us impress you with our friendly service. This is the secret you've been hoping to find.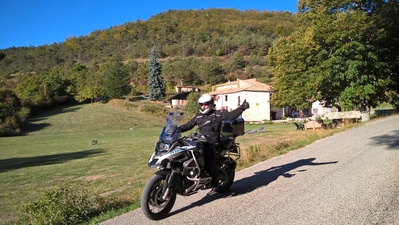 44° 31' 1.391" N 5° 19' 25.309" E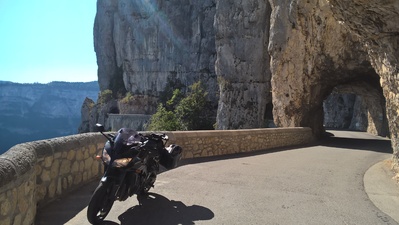 Questions? Write us!
Click here for the contact form.
And of course you can call us directly at:
0031 6 - 361 799 23
0033 7 - 80 55 47 52

Our address:
Ferme Chamauche
2835, Route de Chamauche
Lieu dit Chamauche
26470 Chalancon
ALL INCLUSIVE pricing, based on a 7 day (6 nights) tour;
599 € p.p. *
That includes everything, just bring your bike.
An extensive breakfast
A self - assembled lunch pack for on road
A 3- or 4-course menu
Coffee, tea, water and soft drinks, beer and wine
Are all included.
* If you want to stay alone in a double room the fee is 25 euro pppn
And of course in France there is a € 0,75 tourist fee per person per night.
Want to stay for a longer or shorter duration? Anything is possible, just click here for rates.
Holiday home Ventoux
2 bedrooms, 1 bathroom and
a living room with kitchenette
Holiday home Chamauche
3 bedrooms, 2 bathrooms and
a living room with kitchenette
The bedrooms
1 room with double bed
2 rooms with 2 single beds
each with its own bathroom
Welcome to Ferme Chamauche Motorcycling B&B
We understand that you have worked hard for your motorcycling holliday, and it is our pleasure and commitment to reward you for all you have done.
Our all-inclusive pricing for individuals, small or large groups allows you to concentrate on the freedom and excitement you dreamed of finding.